Miscellaneous Antiques and Collectibles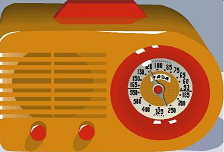 This is a fun category, you never know what you'll find here. My wife Candy is always amazed at what I drag home from my hunting trips. These are the pieces that there are too few of to make a whole category. As with each of the other sections, they were chosen with care and love. As stated previously, uniqueness and condition are extremely important to me, and no piece is listed unless it meets my painstaking requirements.

One other note: As with my clocks and coin-ops, anything that is mechanical or electrical comes with a caveat. These vintage pieces can be very delicate, and shipping can be brutal! Even if a piece leaves here in perfect working condition, that doesn't mean it will always arrive in the same working condition.

I do everything in my power to ensure safe shipping, but stuff happens. Even if it survives shipping, sometimes these old pieces just stop working! I can say that I haven't lost a piece yet, but please be aware that I cannot guarantee the working condition of a piece once it leaves my hands.

<!.// Row One ---> <!.//Misc191 --->
<!.//Misc189 --->
<!.//Misc186 --->
<!.//Misc179 --->
<!.//Labels --->
M191
M189
M186
M179
<!.// Row Two ---> <!.//Misc178 --->
<!.//Misc174 --->
<!.//Misc173 --->
<!.//Misc172 --->
<!.//Labels --->
M178
M174
M173
M172
<!.// Row Three ---> <!.//Misc171 --->
<!.//Misc163 --->
<!.//Misc161 --->
<!.//Misc160 --->
<!.//Labels --->
M171
M163
M161
M160
<!.// Row Four ---> <!.//Misc156 --->
<!.//Misc151 --->
<!.//Misc150 --->
<!.//Misc146 --->
<!.//Labels --->
M156
M151
M150
M146
<!.// Row Five ---> <!.//Misc143 --->
<!.//Misc138 --->
<!.//Misc136 --->
<!.//Misc134 --->
<!.//Labels --->
M143
M138
M136
M134
<!.// Row Six ---> <!.//Misc132 --->
<!.//Misc126 --->
<!.//Misc115 --->
<!.//Misc113 --->
<!.//Lables --->
M132
M126
M115
M113
<!.// Row Seven ---> <!.//Misc112 --->
<!.//Misc107 --->
<!.//Misc104 --->
<!.//Labels --->
M112
M107
M104

| Home |
New Arrivals |
Coin-Op |
Glassware |
Graphics |
Tobacciana |
Lamps |
| Clocks |
Shades |
Mid-Century |
Automobilia |
Projects |
Links |
| Special Requests |
Shipping |
Order Form |